HOSPITALITY
The superior journey across the pride of the hospitality world
Francesco Molon Hospitality Division, established over three decades ago by a proven and passionate team of professionals, is the part of Molon's Design dedicated to exclusive furniture for Hotels.
Taking inspiration from one of the most famous quotes of Vita Sackville-West, "Travel is the most private of pleasures", Francesco Molon unique furnishing for Hotels totally reflect the sense of dedication and the comfort of the best luxury accommodation of the entire World. Precisely for this reason, some of the most splendid hotels worldwide are adorned by Francesco Molon fine furniture.
A great Italian Design furniture for Hotels, a touch of regality but incomparably unique.
From complete renovation projects to individual private suites, it is our dedicated contract team pleasure to make every clients' wish come true. Skilled technicians and highly trained engineers as well as designers and Project Managers completely focused on clients' expectations in order to give life to lustful, sober or opulent Hotel's Halls, Rooms and Suites.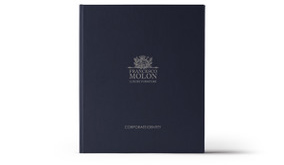 Corporate_Identity
CORPORATE IDENTITY
Download pdf of the complete presentation
of Contract, Government and Residential divisions
by Francesco Molon
KEMPINSKI HOTEL & RESIDENCES PALM JUMEIRAH
Dubai – United Arab Emirates
Kempinski hotel & residences palm jumeirah is situated in the iconic palm island in dubai. The luxury beach hotel offers 244 spacious guest rooms – suites, penthouses and villas, all adorned with plush furnishings hand-made by italian furniture designer family Francesco Molon.
PALAZZO VENART LUXURY HOTEL GRAND
Venezia – Italy
Featuring splendid ornaments typical of Renaissance Venice, these large suites have been restored to pay homage to the Palazzo's aristocratic past. To complete the opulence, the rich and refined furnishings by Francesco Molon suggesting the connection with the historical tradition of the Serenissima.
For an unforgettable stay in the name of the most princely luxury.
AMBASSADORI HOTEL
Tbilisi – Georgia
In the heart of Tbilisi, in a very beautiful historic district, this impressive hotel has gradually became a prominent place in the city.
The renewed Ambassadori hotel offers 121 rooms, with beautiful terraces, magnificent views, comfortable rooms and service with high class standards, to which are added the comfort, elegance and style provided by the fine furnishings by Francesco Molon.
The result is a perfectly balanced and elegant ambience for the guest's ultimate comfort.
CASCADE PLAZA
Dnipropetrovsk – Ucraina
CASCADE PLAZA is located in the center of Dnipro and is one of the most luxurious residential complexes, not only in Dnipro, but in all of Ukraine.
The concept of Cascade Apartments is a quality and functional accommodation that satisfies every need: a prestigious area in the heart of the city with comfortable and high-level services. Here Francesco Molon expresses himself at his best by providing every room with the perfect balance between the most modern accessories and the traditional accuracy of details and woodworking.
The furniture chosen by the interior designers focuses on the Eclectic and Contemporary collection, as in this luxurious hall, which expresses an elegant stylistic line and makes the stay in this charming complex incomparable.